From discounts and special deals to exciting giveaways, our promotions page is your gateway to unbeatable value. Don't miss out – explore our latest promotions now and elevate your shopping experience!
For further details on these promotions, visit us at our Harbour Road location in Bridgetown, our Show Room at Sheraton Mall, or contact our Sales team via sales@oranltd.com or WhatsApp (246) 836-5776 and email sales@oranltd.com
---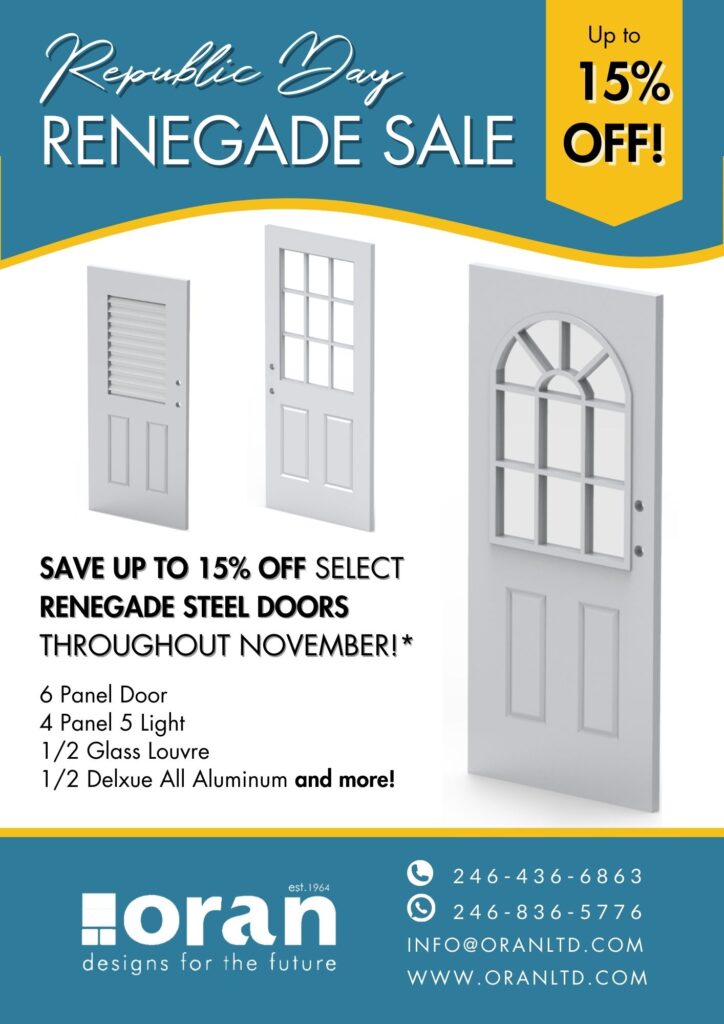 REPUBLIC DAY RENEGADE SALE
Save up to 15% off select Renegade Steel Doors throughout November 2023.
The Renegade steel door is available in a wide selection of door designs that provides long term strength and security. Doors are available with various inserts including glass louvres, aluminium louvres, sash window.
Visit our Facebook page for further product details and pricing, or speak to one of our Sales Consultants via:
– Visiting us at our Harbour Road location
– Call (246) 436-6863
– Whatsapp (246) 836-5776
– Email sales@oranltd.com
---
SERIES 2000 NAKED SASH SPECIAL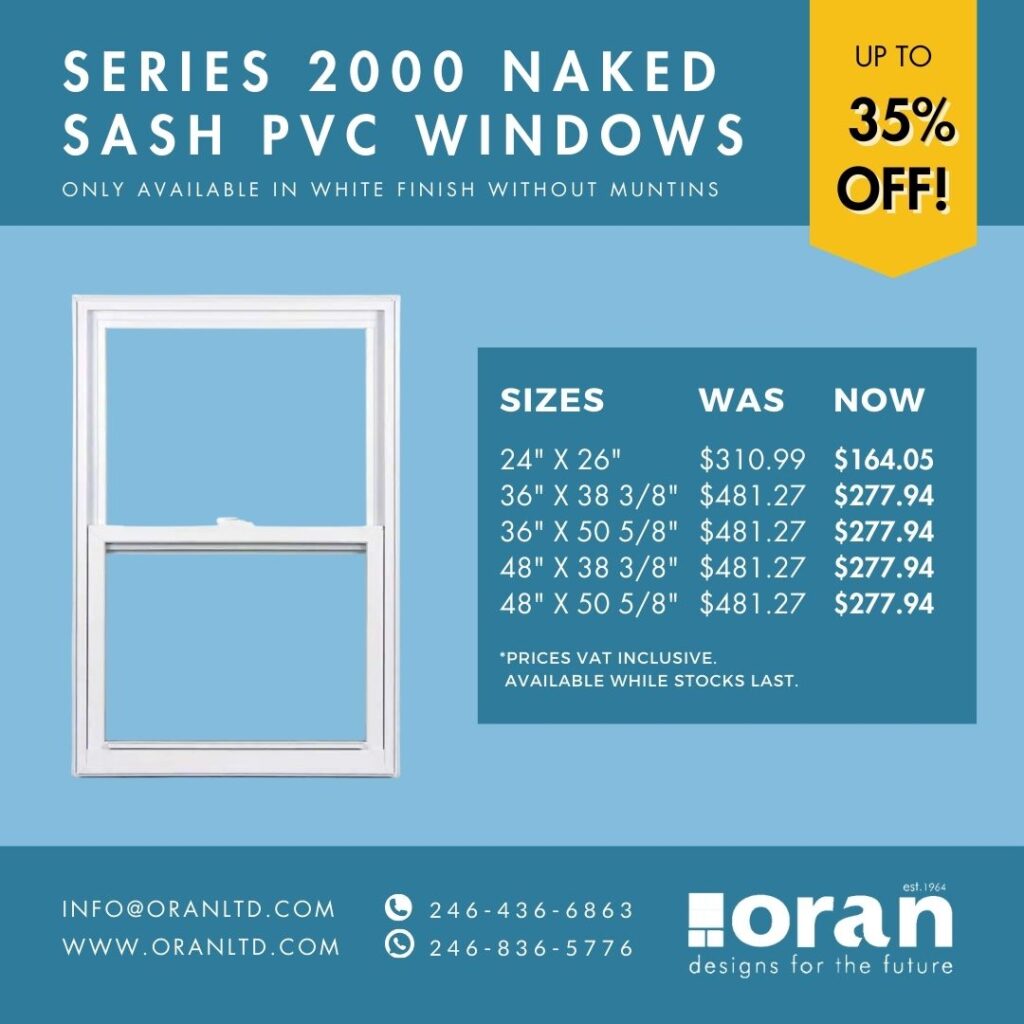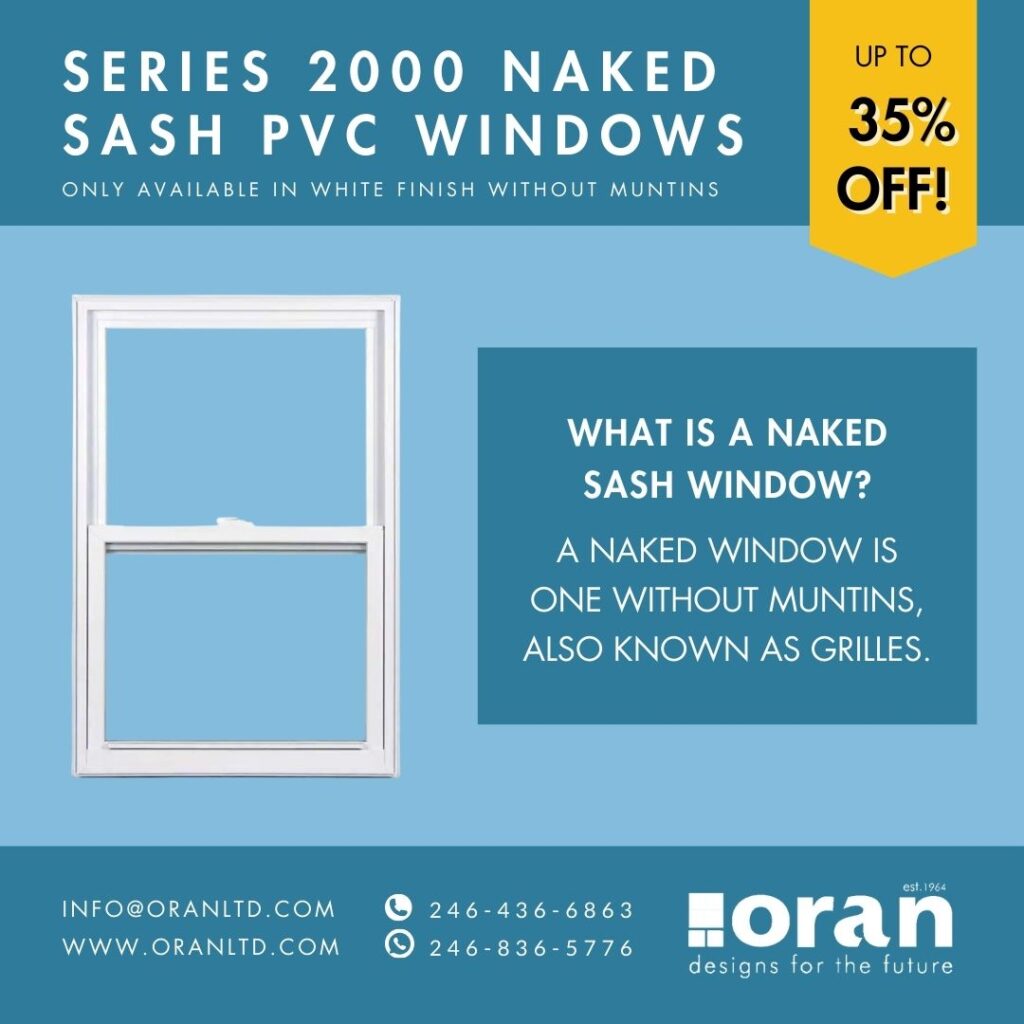 ---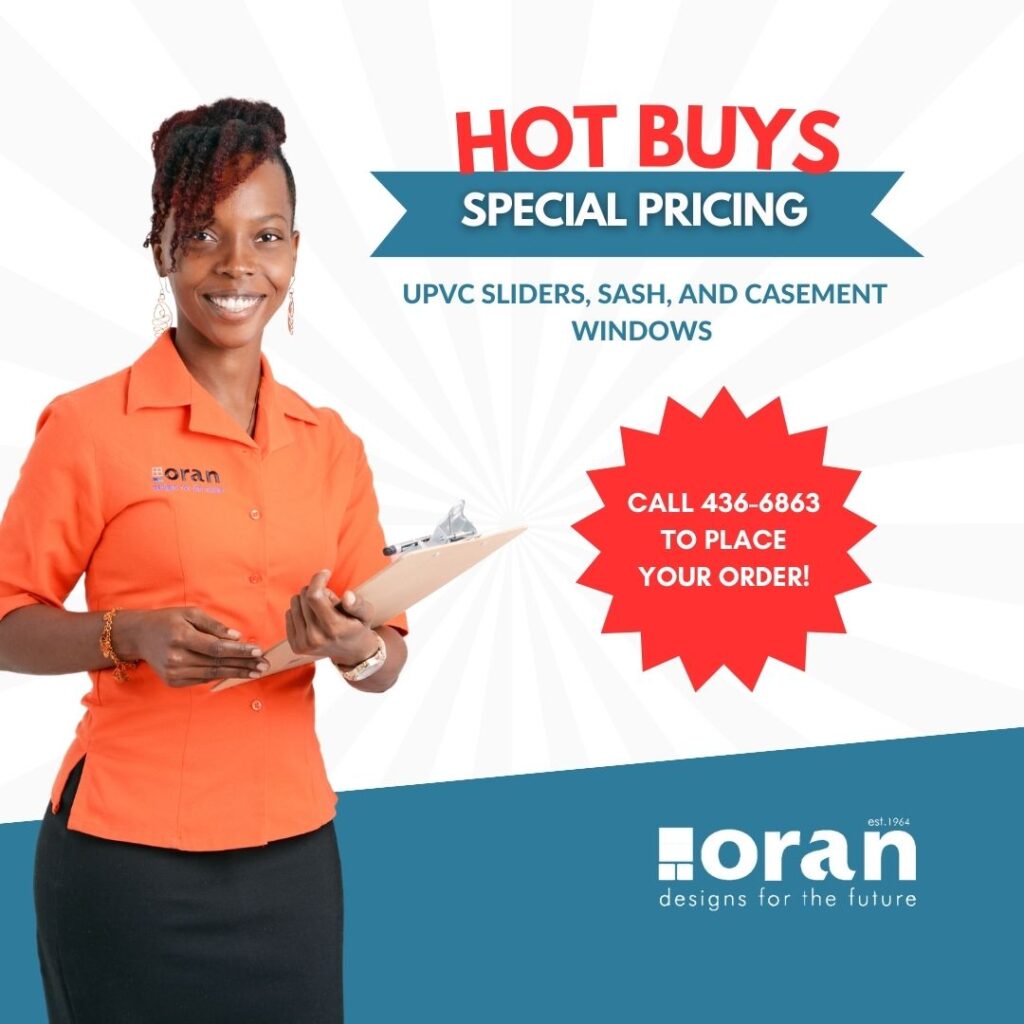 HOT BUYS
Our Hot Buys sale continues on our UPVC sliders, sash and casement windows until the end of 2023.
Visit our Facebook page for further product details and pricing, or speak to one of our Sales Consultants via:
– Visiting us at our Harbour Road location
– Call (246) 436-6863
– Whatsapp (246) 836-5776
– Email sales@oranltd.com